The Secret to Success is with Skill Game Machines: How RedPlum's Offerings Can Elevate Your Business
Skill gaming has recently boomed in prominence, promising considerable business gains and customer engagement. Named among the leading Skill Game developers in the U.S., RedPlum Games provides a wide array of top-notch gaming machines that can effectively elevate your business.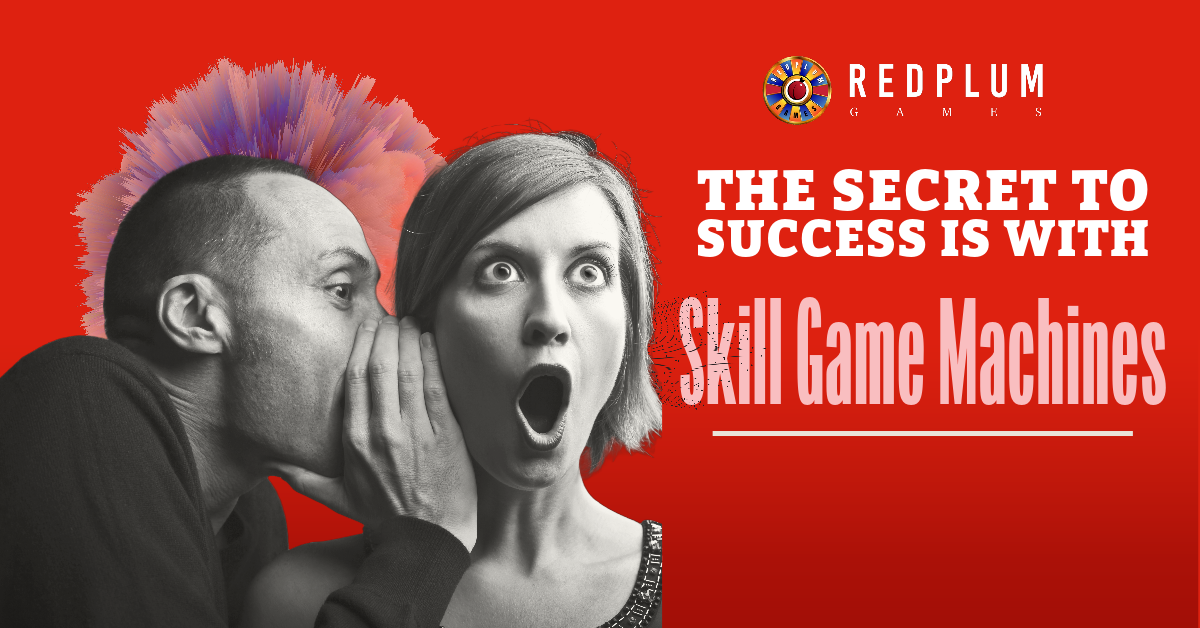 Exploring the Boom in Skill Gaming
In the world of entertainment, skill games have solidly built a reputation as both a customer magnet and a feasible business venture. RedPlum Games serves as a cornerstone on this front, offering unparalleled skill game machines that are customized to meet your unique business needs. From clubs and bars to leisure venues, our machines will enable you to entice patrons with a captivating, enjoyable experience. As such, these machines create an opportunity for revenue increase, customer engagement elevation, and successful business growth in this booming industry.
The Benefits of High-Quality Skill Game Machines from RedPlum Games
The range of products from RedPlum Games is designed to cater to a diverse client base. From sleek, modern designs to the traditional aesthetic, the flexibility provided in the customization of both cabinets and redemption kiosks will certainly elevate the ambience of your establishment.
Taking a deeper look into their product offerings, RedPlum Games provides:
Customizable Cabinets: Meticulously designed to perfection, these customizable cabinets go the extra mile to blend seamlessly with your establishment's theme. Details such as intricate graphics and the latest technology ensure a gaming experience like no other for your audience.
Redemption Kiosks: More than just a skill game provider, RedPlum Games goes the extra mile to ensure an overall unforgettable experience for users. This is best displayed in their redemption kiosks, which offer players the opportunity to redeem rewards, thereby boosting excitement levels and the desire for repeat gameplay.
Flexible Pricing Options: Understanding the diverse needs of businesses, RedPlum Games offers varied pricing options, including the unique opportunity for a zero-cost investment with a profit-sharing option. This means that establishments can enjoy the perks of having a skill game machine without any upfront costs.
We primarily distinguish ourselves through customer satisfaction, top-notch products, and the highest level of customization to meet specific business requirements. This industry dedication gives your business the opportunity to offer an immersive, interactive, and engaging gaming experience while also experiencing considerable business gains.
The Winning Strategy with RedPlum Games
In the skill game industry, it is not enough to simply acquire machines. With guidance from our expert team and support in many forms (including a wide array of products with flexible pricing options), we will help your business succeed.
We, at RedPlum Games, share the same objective as your business: to create a highly satisfying experience for customers. Thus, partnering with us can help ensure that you're always ahead of the competition when it comes to entertainment and engagement.
With RedPlum Games as your partner, you can turn a step into the dynamic skill-gaming world into a turning point for your business. Reach out to us and let's capitalize on booming market!
Your path to providing engaging entertainment and driving your business's success lies just a click away.