24" Vertical Desktop
Portable and space saver!
Screen: 24″ Capacitive touch LED screen
Material: cold rolled steel metal Thickness: 1.5mm robust kiosk body
ICT LX7 P6/ 600pcs capacity Note Acceptor that accepts $1-$100
Optional Printer: Custom K80 or Pyramid Phoenix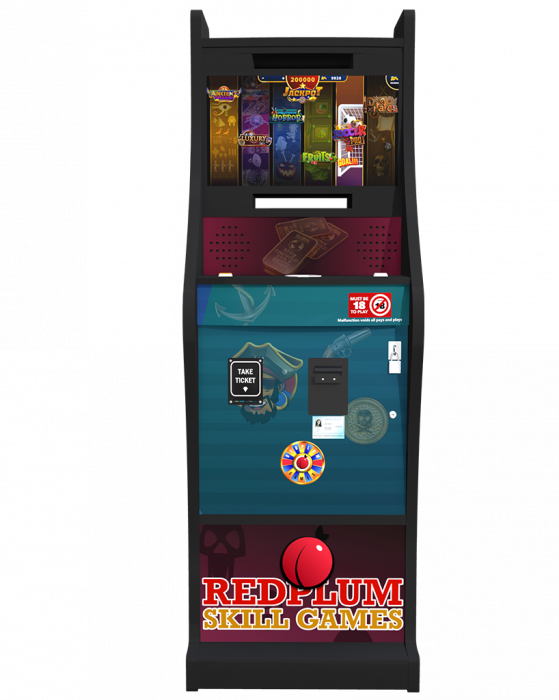 State of the art Games created with Unity 3D
Linux based system with encrypted root and home directory
Printer, Bill Acceptor, IO Board, Touch screen are all USB based ( no special com port requirement) 
Encrypted barcodes for tickets
Android and iOS app for validation of tickets
Ticket redemption kiosk ( works with / without network)
Multiple easy to use set-up options 
Games can be set-up with points or dollar 
Progressive Jackpots – can be updated from admin panel
Game analytics
Easy game updates offline (via USB) or online (via Internet)
Call us any time of the day. We are happy to assist.
Any questions? Send us an e-mail and we will reply to you as soon as possible.