Maximizing Customer Satisfaction: Customizable Cabinets and Redemption Kiosks
In an ever-growing entertainment industry, preserving customer engagement and ensuring satisfaction is crucial. Skill games have recently emerged as a leading component in escalating customer attraction and retention in establishments such as bars, restaurants, and clubs. If you are seeking to wow your customers and provide them with a unique experience, RedPlum Games, a pioneering skill game developer in United States, may just be the perfect collaborator you have been looking for!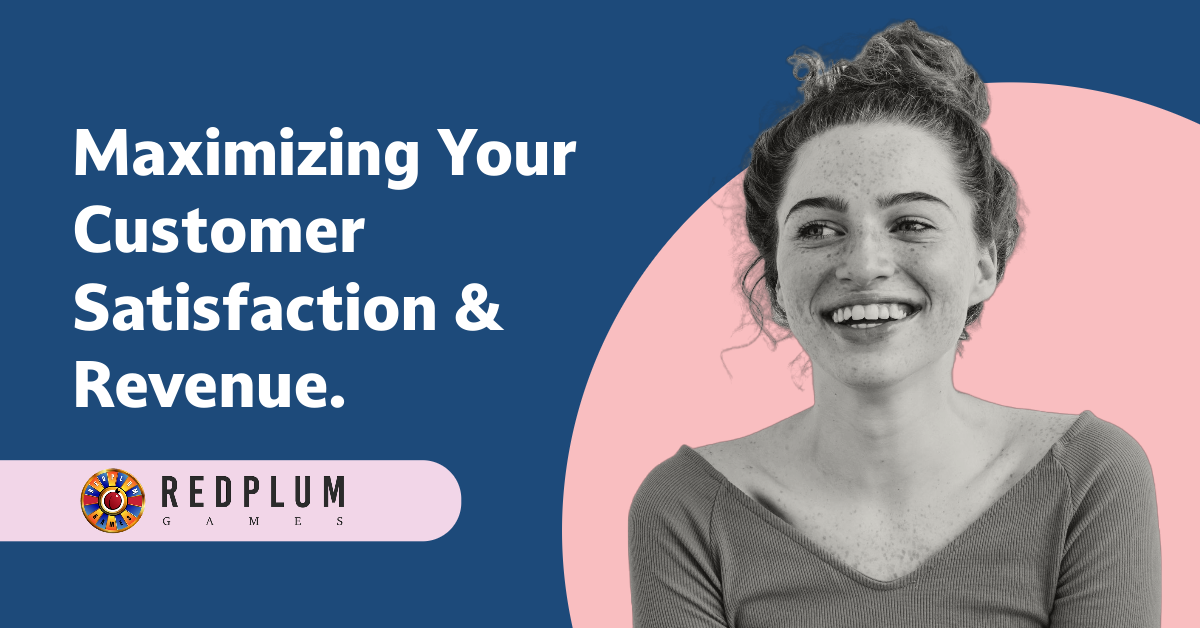 An Overview of RedPlum Games
Boasting a representation as one of the foremost Skill Game developers in United States, RedPlum Games focuses on delivering state-of-the-art skill machines. The cornerstone of our business approach is centered on customer satisfaction and a promise of high customization. With a vast array of cabinets and redemption kiosks designed to meet your unique business needs, we can assist you in creating an environment that guarantees customer return time and time again.
Catering to Your Needs: Customizable Cabinets
The prowess of RedPlum Games in customization ensures you won't have to settle for off-the-shelf cabinets—instead, you're able to mold the gaming experience you offer to fit your vision and customer requirements. With great attention to detail in design and usability, these cabinets are tailor-made to diversify your establishment's ambience and provide that flare your customers crave uniquely.
From the digital interface to the physical structure, every aspect of RedPlum Games' cabinets are up for customization. Whether your business exudes a modern touch or a nostalgic aura, there's an accommodating style waiting for you. Your customers will appreciate the perfect fusion of gaming entertainment and comfortable surroundings, leading to extended stays and repeated visitations.
Enhancing the Experience: Redemption Kiosks
Beyond captivating cabinets, RedPlum Games offers redemption kiosks designed to reinforce the gaming cycle's gratification. These kiosks are where players redeem the fruits of their gaming skills, adding a climax to the gaming narrative right within your establishment. This dash of thrill coupled with an impactful show of appreciation, makes for unforgettably upbeat experiences that keep the customers coming back.
Just like the gaming cabinets, our redemption kiosks are customizable to flawlessly fit your establishment's vibe and motif. Presenting your gamers and other customers with an integrated, personal experience is key to fostering customer loyalty — a goal easily achievable with RedPlum's carefully designed and uniquely productive redemption kiosks.
The Cutting-Edge Intersection of Entertainment and Business Vision
When you choose RedPlum Games for your establishment's entertainment needs, you're signing up for an enriched experience, not just for your patrons but also for your business. Illustrated in our broad range of finely crafted products, the adaptability positions us as both an industry leader and an adaptable partner. The sky's the limit when it comes to mingling your business's unique vision with the dynamic world of skill games.
By offering cabinets and redemption kiosks that are fully customizable, RedPlum Games ensures an unparalleled gaming experience, enhancing your establishment's atmosphere and the satisfaction of your customers.
The Future of Gaming and User Experience
In a rampant marketplace, continually evolving is the secret to standing out. Through enhanced interaction benefits of customizable cabinets and redemption kiosks courtesy of RedPlum Games, your entertainment venue or establishment can create an engaging and thrilling environment, thus increasing customer satisfaction and loyalty.
The future of gaming and user experience is here, and it's forged in the vibrant world of skill gaming machines. Get in touch with our sales team today, and start reimagining your establishment's entertainment offerings through a whole new lens.