Top 2 RedPlum Games You Need to Play - Perfect for All Skill Levels
Are you tired of the same old skill-based gaming machines and redemption kiosks? Enter RedPlum Games, the innovative company that is revolutionizing the skill gaming industry with cutting-edge technology and products. In this blog we will walk you through the highlights of our products and how we are leading the change in Skill Game Industry.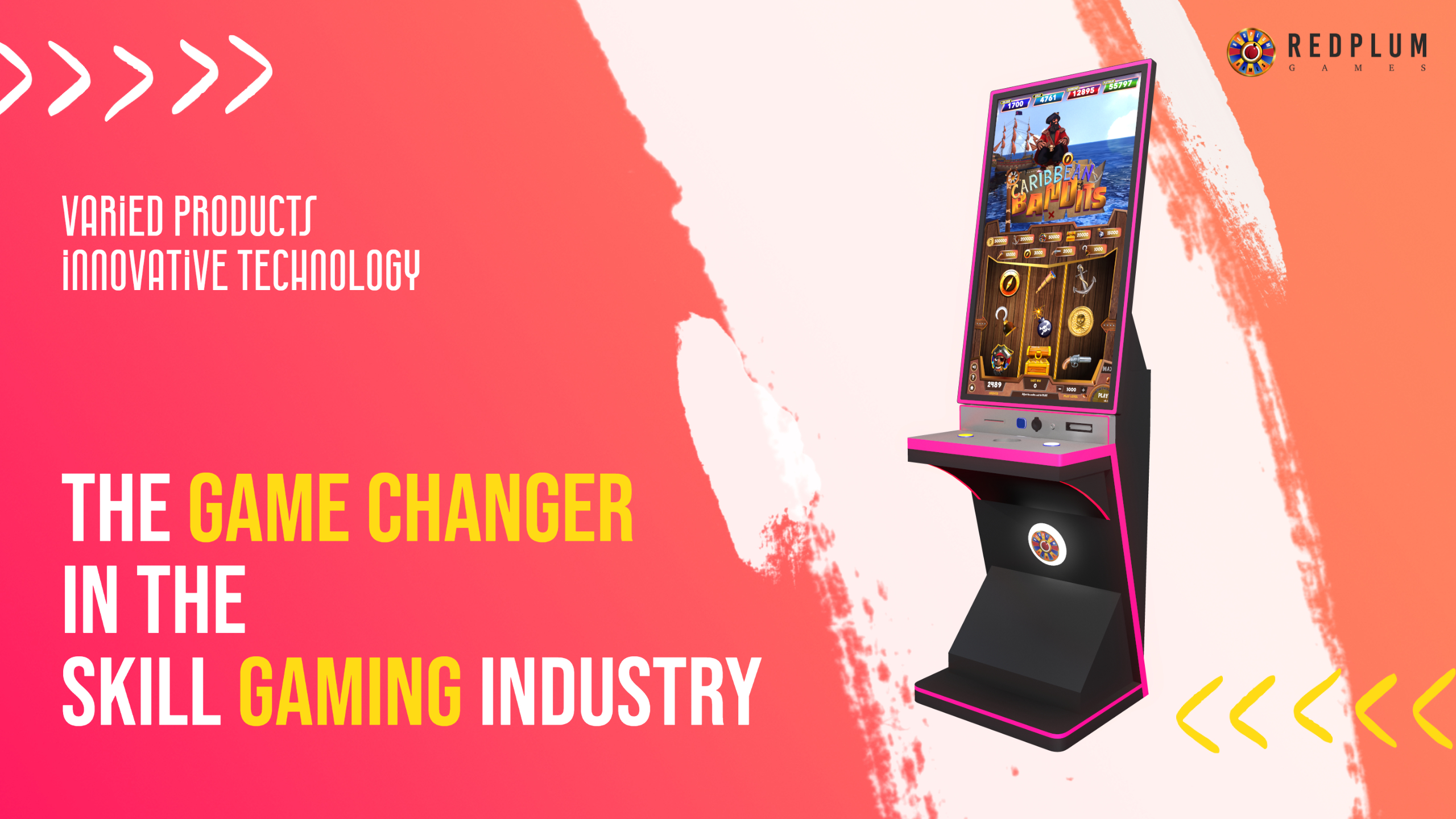 RedPlum Games Products
We offer a range of skill-based gaming machines and redemption kiosks that stand out from the competition. Our products include:
Vertical Cabinets: These sleek and modern machines come in a variety of sizes and feature HD displays and high-quality sound systems. They are customizable with multiple game options and can be linked together for even more gaming fun.
Redemption Kiosks: These interactive kiosks allow players to redeem points or prizes earned from playing skill-based games. They feature user-friendly interfaces and can be customized with branding or advertisements.
Our products are built with high-quality materials and designed to withstand heavy usage. Plus, our software is updated regularly to ensure optimal performance.
The Impact of Innovative Technology
Our use of innovative technology sets us apart from other skill gaming companies. Our vertical cabinets feature advanced touchscreens and motion sensors that allow for immersive gameplay. Plus, we use cloud technology to enable remote management and monitoring of our products.
This technology not only enhances the player experience but also increases revenue for operators. RedPlum Games' redemption kiosks feature real-time tracking of inventory and prizes, making it easier for operators to manage their business and track profits.
Diverse Perspectives
Don't just take our word for it – hear from industry experts and customers who have used RedPlum Games' products:
"RedPlum Games' vertical cabinets are a game-changer for the skill gaming industry. The graphics and gameplay are top-notch, and the screen sensors add a new level of excitement." – John Doe, Gaming Industry Analyst
"Our customers love the redemption kiosks from RedPlum Games. They are easy to use and make the redemption process seamless." – Jane Smith, Arcade Owner
Easy Ownership
One can rent, buy or simply partner with RedPlum Games to buy a new one or repalce their existing gaming machines and redemption kiosks.
Our products are built with the highest quality in mind, so you can rest assured that your investment will last for years. We offer a wide range of options for all types of businesses, including:
– Redemption kiosks
– Skill gaming machines
– Arcade cabinets to replace old ones or add new games to existing ones
Our products are easy to use, maintain and repair. With our wide range of services we help operators stay up-to-date with the latest technology including: – Technical support – System monitoring – Programming and game design.
It's time to Level UP!
RedPlum Games is the game changer that the skill gaming industry has been waiting for. Our innovative technology and products offer a unique and exciting experience for players, while also increasing revenue for operators. Whether you're looking to rent, buy, or partner with RedPlum Games, you won't be disappointed. So what are you waiting for? Level up your skill gaming experience with RedPlum Games today!