Easy To Own Game Machines for Business Growth by RedPlum Games
RedPlum Games is a leading skill games and game machine developer in the United States. We provide businesses with a variety of skill games and top-quality gaming machines, including gaming cabinets and redemption kiosks. Our products are designed to improve customer experience, increase profits, and provide fun for everyone!

We understand that every business owner has different needs when it comes to their gaming equipment. That's why we offer easy-to-own options right from renting to purchase and partnership, so you can get started right away without having to invest thousands of dollars upfront. This means less risk than buying outright while still enjoying all the benefits of owning your own equipment!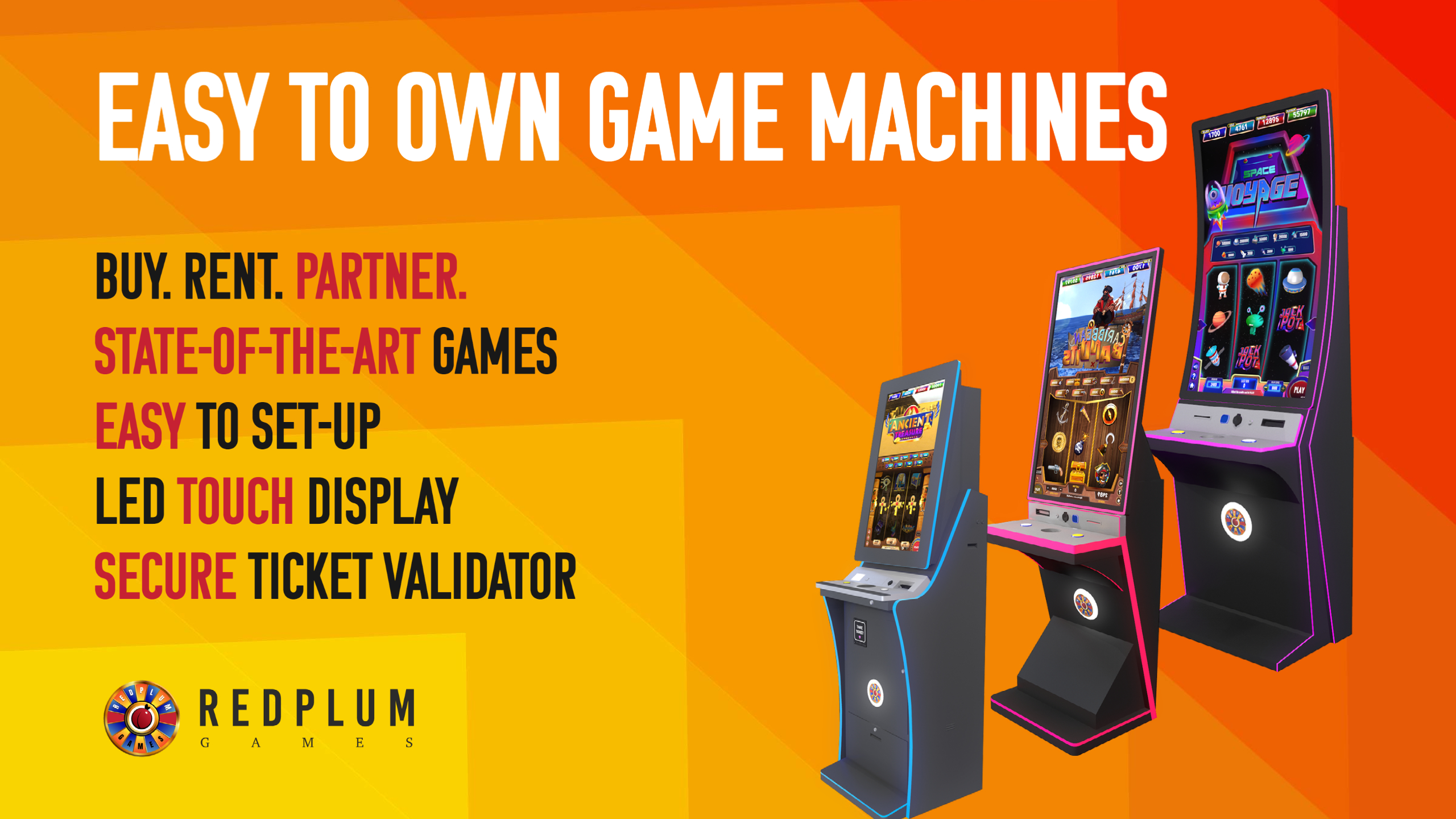 When you choose RedPlum Games as your provider, you get a host of benefits – some of the salient features and benefits are as follows.
24" Horizontal to 43" Vertical LED Touch Display
Extremely Customisable Gaming Machines
State-of-the-Art Designs & Games
Easy to Set-Up
Secure Ticket Validator via App
Durable and Affordable
Renting an Easy To Own Game Machine
Renting a game machine is the best option if you are not sure how well it will be received by your customers. The rental periods can be anywhere from a 90 days to several months, depending on your needs. If the game does well and becomes popular with customers, then you can always purchase it at a later date.
Renting allows you to test out different types of games before deciding which ones work best for your particular location or demographic group.
Buying an Easy To Own Game Machine
Buying a game machine for your business is an easy and cost effective way to attract new customers. Before you make the purchase, it's important to decide on the purpose and goal for your company.
Partnering with RedPlum Games
RedPlum Games is committed to helping you grow your business. Partnering with RedPlum Games makes it easy for you to get started in the gaming industry without having to worry about any of the technical aspects or costs associated with creating your own game machine. Our team will work closely with yours to develop a well customized game machine based on your needs, select the right games as per your existing and potential audience, and also free you from budget and brand identity so that it fits seamlessly into your existing operations.
Know Us Better!
RedPlum Games is a one-stop solution for all your gaming needs – from game development to manufacturing and marketing. We have a strong team of developers, designers and technicians who are passionate about what they do. They bring together expertise in the field of gaming technology and entertainment to create fun and engaging game machines for you.
Still unable to make your mind and need an expert opinion. Contact us and we will work together to select the right game machine and the way to own it.
It's time to grow your business!